Nicole Tawse
Rooted In Doula Services
New Westminster, BC
Service range 12 miles

https://www.rootedindoula.ca
Birth Fee
$1150 to $1300
Postpartum Rate
$35 to $40
Availability Remarks: Birth: 2-4 birth clients per month Postpartum: 1-2 night shifts (Tuesdays/Wednesdays) per week. 1-2 day shifts (Tuesdays/Wednesdays/Thursdays/Sundays) per week.
Birth Fee
$1150 to $1300
Postpartum Rate
$35 to $40
---
Birth Doula Experience
1 years and 31 births attended
Postpartum Doula Experience
1 years and 9 families served
---
Birth Doula Certifications
Apple Blossom Families - Birth Doula Certificate Program
---
Doula Training
MotherWit, June 2022
Apple Blossom Families, July 2022
Type of practice: Solo practice
Clients per month: 2 to 4 births and 1 to 2 postpartum families
Attends hospital births? All Hospitals
It would be my greatest honour to support you on your journey. My passions specifically reflect my own experience and include evidence-based education (especially in the area of perceived "big babies" and biologically normal infant sleep), helping my clients feel empowered to make and uphold choices that align with their values for their birth experience, and making space to acknowledge and support the transformation that parenthood truly is.
Attends birth center births? No Birth Centers
There are no birth centres in BC yet but I really hope they build some soon!
Attends home births? Any Home Birth
I love attending home births! It's an amazing experience getting to support people in the comfy safe environment of their own home! If you're considering this option, I'd love to chat more about what a home birth actually looks like and what makes it safe for many birthers/babies!
---
---
Special Services Offered
Acupressure
Antepartum doula support
Aromatherapy
Baby sign language education
Baby-led weaning
Babywearing education
Birth pool rental
Childbirth education services
Cloth diapering education
First Aid and CPR
LGBTQIA+ Support
Mother blessing celebrations
Parenting consulting
Pregnancy, birth and/or newborn photography
Reduced rates for women considering adoption
Satellite doula (for remote and rural clients)
Sibling support (for your older children at the birth)
Surrogates and intended parents
TENS units rental
Virtual and remote doula support
---
Additional Credentials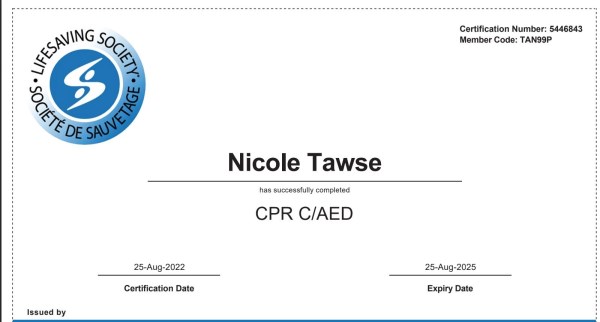 ---
Relevant volunteer or advocacy work
I am a DAFGP (Doulas for Aboriginal families grant program) approved doula and I attend volunteer births with the local Doula Services Association in BC!
---
Fee Details
Birth Doula Package: 2-3 Prenatal Appointments Monthly/weeklycheck-ins, up until 6 weeks postpartum On-Call Virtual Support from time of hire Continuous In-Person Support for your birth Use of TENS Machine & other pain dispersion tools 1-2 Postpartum Visits Birth Pool set up/rental/clean up available for $150 add on. Postpartum Shifts: Daytime - $35/hour (4 hour minimum) Overnight - $40/hour (6 hour minimum) Call/text/e-mail support Body-feeding support Preparation of nourishing meals to heal your postpartum body Light household chores (laundry, dishes, tidying) Light pet care (feeding, walks) Baby-wearing support Hands on assistance and education of how to care for the postpartum birther & the new baby Watching baby so you can get some much needed rest/relaxation
Service Area
New Westminster, BC
Service range 12 miles