Dominique Vincent, CD
Pregnancy Birth and Parenting Co.
Plano, TX
Service range 40 miles

4692155025

https://www.pregnancybirthandparentingco.com
---
Birth Doula Experience
5 years
---
Birth Doula Certifications
Commonsense Childbirth Institute - Certified Doula
---
Doula Training
DONA International-Approved Workshop, April 2013
Commonsense Childbirth Institute, March 2021
Type of practice: Solo practice
Clients per month: 0 to 4
Attends hospital births? All Hospitals
Attends birth center births? All Birth Centers
Attends home births? Any Home Birth
---
---
Special Services Offered
Abortion support
ASL (American Sign Language)
Baby sign language education
Baby-led weaning
Babywearing education
Bereavement doula (pregnancy & infant loss)
Childbirth education services
Cloth diapering education
Infant massage education
Lactation consultant/counselor services
LGBTQIA+ Support
Military families support
Miscarriage support
Mother blessing celebrations
Newborn care specialist
Parenting consulting
Placenta encapsulation
Satellite doula (for remote and rural clients)
Surrogates and intended parents
TENS units rental
Virtual and remote doula support
---
Additional Credentials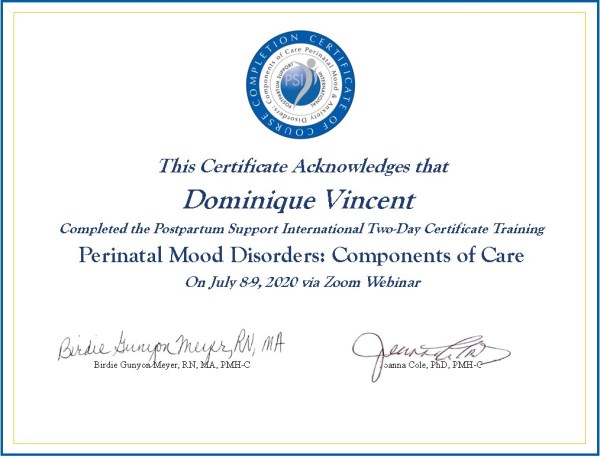 ---
Relevant volunteer or advocacy work
Volunteer - Abide Women's Health Services Dallas, TX Board Member - Prevention and Treatment of Traumatic Childbirth PATTCh Education Review Board Member - InJoy Health Education Tarrant County Nurse Family Partnership - Community Advisory Board
---
Fee Details
Moved here to TX recently from California (Jan 2021). I want you to have support. Let's talk about how to get your doula covered. There are so many options even if doula fees are not something you can afford out of pocket. Please contact me so we can work out payment details. My birth experience isn't transparent. I volunteered and also helped facilitate setting up the volunteer doula program at Santa Clara County Valley Medical Center Hospital. https://www.blossombirthandfamily.org/scvmv.html. My volunteer work was in shifts there and I didn't happen to be present for any births, but I supported many women who were laboring. I also took this program virtual during the COVID-19 pandemic.
Service Area
Plano, TX
Service range 40 miles