Kimberly Muhammad, C-FSD
Bedside BirthWork
Philadelphia, PA
Service range 40 miles

2673123808

https://www.bedsidebirthwork.com/
Birth Fee
$1200 to $1700
Postpartum Rate
$50
Birth Fee
$1200 to $1700
Postpartum Rate
$50
---
Birth Doula Experience
12 years and 150 births attended
Postpartum Doula Experience
25 years and 100 families served
---
Birth Doula Certifications
Birthing Advocacy Doula Trainings - Certified Birth & Full Spectrum Doula
---
Doula Training
Self-trained, May 2000
DONA International-Approved Workshop, November 2016
PALS Doulas, November 2016
Birthing Advocacy Doula Trainings, August 2019
Type of practice: Solo practice
Clients per month: 1 to 2 births and 1 to 4 postpartum families
Attends hospital births? All Hospitals
Attends birth center births? All Birth Centers
Attends home births? Any Home Birth
attended by a midwife.
---
---
Special Services Offered
Aromatherapy
Belly binding
Bereavement doula (pregnancy & infant loss)
Childbirth education services
First Aid and CPR
Lactation consultant/counselor services
Miscarriage support
Mother blessing celebrations
Prenatal Yoga
Reiki
Sibling support (for your older children at the birth)
Virtual and remote doula support
---
Additional Credentials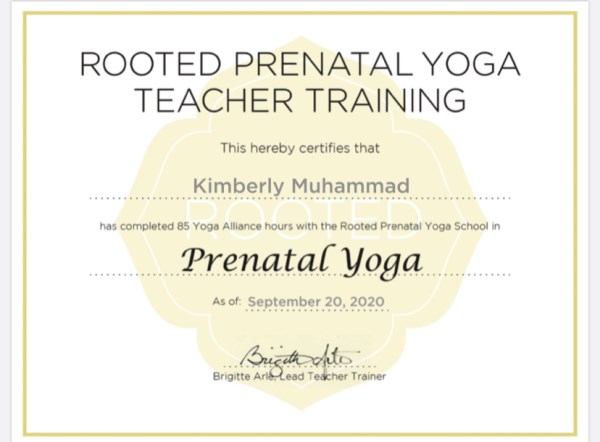 ---
Relevant volunteer or advocacy work
-Volunteer with Philadelphia Alliance for Labor Support (PALS). -Black Coalition for Safe Motherhood ACTT Workshop Facilitator -I also provided all of my services pro bono for the first 13 years of my practice. -EKLC Board Member
---
Fee Details
**FREE PHONE CONSULTATION** VIRTUAL SUPPORT PACKAGES AVAILABLE (ALL PACKAGES ARE CUSTOMIZED TO YOUR SPECIFIC NEEDS) Doula packages can include any of the following services: ~prenatal/postpartum sessions @1 hr each ~reiki ~calm birth meditation ~assistance with creating a birth and postpartum plan ~education on hospital procedures ~continuous support during active labor, birth and 1-2 hours after the birth ~comfort and pain management techniques ~aromatherapy ~labor and birth position options ~unlimited support via phone and email ~childbirth education ~prenatal yoga and breath work ~breastfeeding support ~help with emotional and physical recovery ~nutritional support ~belly binding ~assistance with newborn care ~referrals to local resources such as parenting classes, pediatricians, and support groups *Flexible payment arrangements are available. *Fees subject to change.
Service Area
Philadelphia, PA
Service range 40 miles