Angela Jenks, PD CD
Inspire Doula Services
Livonia, MI
Service range 50 miles

http://www.inspiredoulaservices.com
Birth Fee
$1600
Postpartum Rate
$35 to $45
Birth Fee
$1600
Postpartum Rate
$35 to $45
---
Birth Doula Experience
15 years
Postpartum Doula Experience
7 years
---
Birth Doula Certifications
ProDoula - Certified Birth Doula
---
Doula Training
ProDoula, July 2017
Hypnobabies, March 2021
Stillbirthday, April 2022
Type of practice: Partnership with 1 other doula
Clients per month: 2 to 8 births and 1 to 6 postpartum families
Attends hospital births? All Hospitals
Attend births at all area hospitals.
Attends birth center births? All Birth Centers
Attend births at all area birth centers.
Attends home births? Any Home Birth
Attend home births with midwives present.
---
College Education
BA/BS
MA/MS
---
Special Services Offered
Antepartum doula support
Baby-led weaning
Babywearing education
Bereavement doula (pregnancy & infant loss)
Birth counseling for survivors of childhood sexual abuse
Childbirth education services
Cloth diapering education
First Aid and CPR
Lactation consultant/counselor services
Military families support
Miscarriage support
Newborn care and parenting classes
Parenting consulting
Placenta encapsulation
Sibling support (for your older children at the birth)
Stillbirth and infant loss support
Surrogates and intended parents
TENS units rental
Therapist or counselor
Virtual and remote doula support
---
Additional Credentials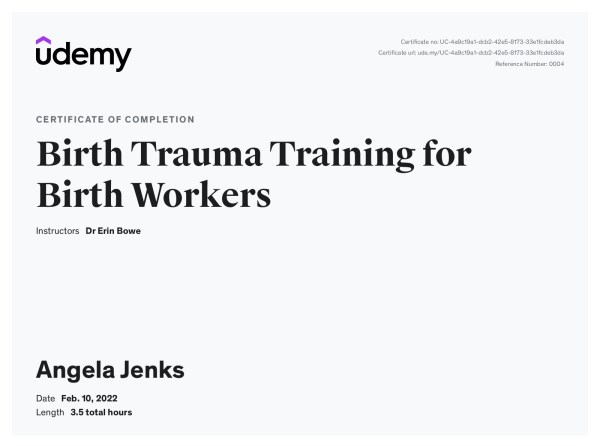 ---
Relevant volunteer or advocacy work
MOPS- Mentor Mom and Volunteer*Sibling Support Group* Peer Counselor*Trauma Support Leader* Birthworkers Trauma Certified*Metro Detroit Doulas and Childbirth Professionals Member*Hypnobabies Hypno-Doula*Christian Doula Network*Body Ready Method Certified Professional
---
Fee Details
Welcome to INSPIRE! Our goal is to help you be informed, equipped, and ready to welcome your precious baby! Our services cover Birth and Beyond; offering prenatal, childbirth education, birth support, lactation, placenta encapsulation, and postpartum support. Check out our website or email us today to inquire about our services.
Service Area
Livonia, MI
Service range 50 miles