Candace McCollett, CBE, CLD, CLE
Westside Birth Connection
Colorado Springs, CO
Service range 30 miles
Extra gas money will be charged for over 25 miles

(719) 213-3740

http://www.westsidebirthconnection.com
---
Medicaid and Third Party Insurers
Currently approved to receive payments from the following programs:
---
Birth Doula Experience
19 years and 1100 births attended
---
Birth Doula Certifications
Childbirth and Postpartum Professional Association (CAPPA) - Certified Labor Doula
---
Doula Training
CAPPA - Childbirth and Postpartum Professional Association, September 2005
Type of practice: Solo practice
Clients per month: 1 to 2
Attends hospital births? All Hospitals
I attend births at ALL Pikes Peak Regional hospitals, including Memorial North, Memorial Central, St. Francis Medical Center, and Evans Army Hospital.
Attends birth center births? All Birth Centers
I attend births at Beginnings Birth Center as a doula and a midwife assistant.
Attends home births? Any Home Birth
I attend home births as a doula and a midwife assistant.
---
---
Special Services Offered
Acupressure
Aromatherapy
Baby sign language education
Baby-led weaning
Babywearing education
Childbirth education services
Cloth diapering education
First Aid and CPR
Lactation consultant/counselor services
LGBTQIA+ Support
Military families support
Monitrice services
Parenting consulting
Photography - Birth
Reduced rates for women considering adoption
Satellite doula (for remote and rural clients)
Sibling support (for your older children at the birth)
Surrogates and intended parents
TENS units rental
Virtual and remote doula support
---
Training Documentation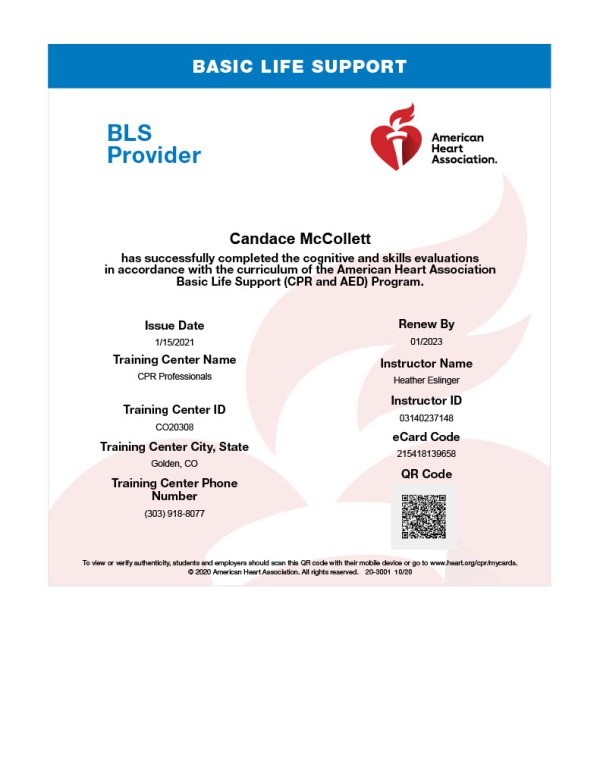 ---
Relevant volunteer or advocacy work
Clinic Coordinator, Beginnings Birth Center www.beginningsbirthcenter.com Program Committee, AABC Birth Institute 2023 www.aabcbirthinstitute.org Former President, Pikes Peak Regional Doula Association www.pprda.com Former Co-Leader, Birth Network Colorado Springs www.birthnetwork.org/colorado.htm Former OSD volunteer www.operationspecialdelivery.com Former Marketing Chair Colorado Doulas Association www.coloradodoulas.com
---
Fee Details
I am a Tricare Non-Network Participating Provider! $800 includes attendance at your labor and birth. You also may choose up to six prenatal/postpartum visits for an additional $50 per visit on an as needed basis. If you sign up for both childbirth education and doula services, there will be a discount of $50.
Service Area
Colorado Springs, CO
Service range 30 miles
Extra gas money will be charged for over 25 miles