Jessica Fontaine
Better Together Birthing, LLC
Dunedin, FL
Service range 37 miles
Will travel an hour radius from Dunedin.

727-251-7586
---
Birth Doula Experience
1 years and 8 births attended
---
Doula Training
DONA International-Approved Workshop, February 2022
Type of practice: Solo practice
Clients per month: 1 to 3
Attends hospital births? All Hospitals
Attends birth center births? All Birth Centers
Attends home births? Any Home Birth
Must be attended by a midwife.
---
---
Special Services Offered
Virtual and remote doula support
---
Additional Credentials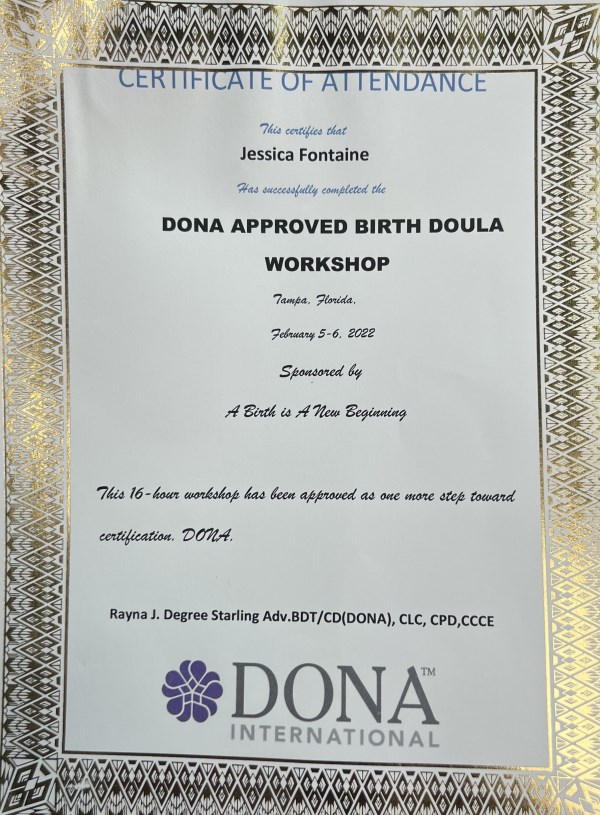 ---
---
Fee Details
Includes prenatal visit, labor/delivery, and a postpartum visit. I am also available for you to call and/or text anytime once you have hired me as your doula.
Service Area
Dunedin, FL
Service range 37 miles
Will travel an hour radius from Dunedin.