Krystel Lock
Bumps Births & Beyond
Milwaukee, WI
Service range 25 miles

262-345-4110

https://www.bumpsbirthsbeyond.org
Birth Fee
$400
Postpartum Rate
$25
Availability Remarks: Postpartum rate is based on a hourly rate and can vary depending on mom needs. A minimum of 8 hours have to be pre booked.
Birth Fee
$400
Postpartum Rate
$25
---
Birth Doula Experience
0 years and 0 births attended
Postpartum Doula Experience
0 years and 0 families served
---
Doula Training
Type of practice: Solo practice
Clients per month: 2 to 4 births and 2 to 4 postpartum families
Attends hospital births? All Hospitals
Attends birth center births? All Birth Centers
Attends home births? Any Home Birth
---
Special Services Offered
Bereavement doula (pregnancy & infant loss)
Lactation consultant/counselor services
Virtual and remote doula support
---
Additional Credentials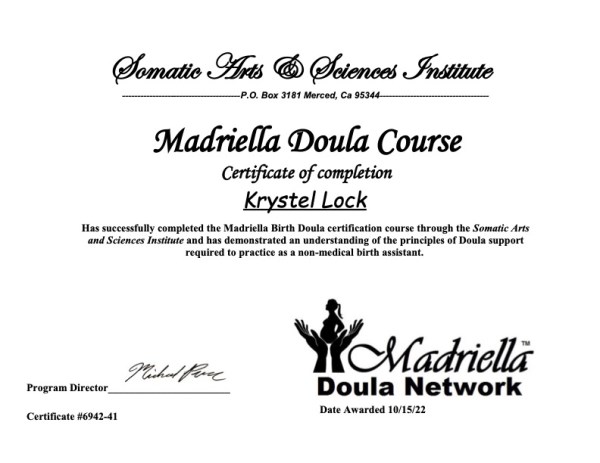 ---
---
Fee Details
My fees are currently a flat rate that will cover everything within the contract such as pre-birth sessions and labor and delivery.
Service Area
Milwaukee, WI
Service range 25 miles