Chaka Parker
Doula With A Purpose LLC
Houston, TX
Service range 45 miles

8324442428

http://www.doulawithapurpose.com
Birth Fee
$1000 to $2225
Postpartum Rate
$35
Birth Fee
$1000 to $2225
Postpartum Rate
$35
---
Birth Doula Experience
3 years and 38 births attended
Postpartum Doula Experience
3 years
---
Doula Training
A Life of Peace, July 2020
National Black Doulas Association, August 2020
Type of practice: Solo practice
Clients per month: 1 to 3 births and 2 to 3 postpartum families
Postpartum limits/restrictions: No smokers, No cats
Attends hospital births? All Hospitals
Attends birth center births? All Birth Centers
Attends home births? Any Home Birth
Must have a midwife present. I do not attend unassisted births!
---
---
Special Services Offered
Abortion support
Acupressure
Antepartum doula support
Aromatherapy
Belly binding
Belly casting
Childbirth education services
First Aid and CPR
LGBTQIA+ Support
Military families support
Miscarriage support
Mother blessing celebrations
Mother roasting
Newborn care specialist
Parenting consulting
Reduced rates for women considering adoption
Reiki
Satellite doula (for remote and rural clients)
Sibling support (for your older children at the birth)
Surrogates and intended parents
Vaginal steam/peristeam services
Virtual and remote doula support
---
Additional Credentials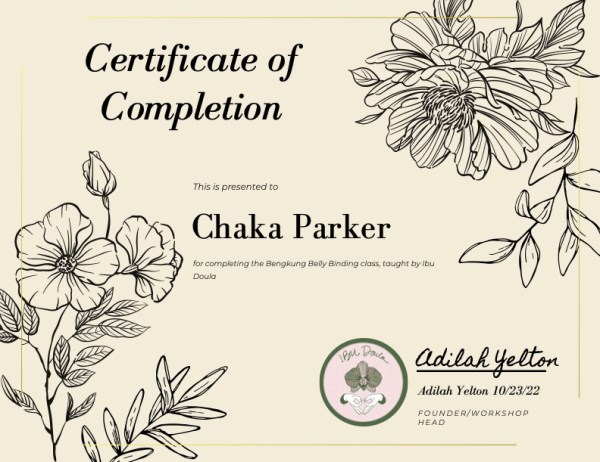 ---
Relevant volunteer or advocacy work
I've also been instrumental in assisting two other couples with expanding their families by becoming a surrogate mom.
---
Service Area
Houston, TX
Service range 45 miles