Heidi Duncan, CBD(CBI)
Expecting New Life Birth Services
Nashville, TN
Service range 40 miles
I travel most of the I-24 and I-65 corridor from the TN/KY line down to 30 min south of Nashville, up to 1.25 hours from 37035.

(615) 710-7077

https://www.expectingnewlife.com
---
Birth Doula Experience
22 years and 407 births attended
---
Birth Doula Certifications
Childbirth International (CBI) - Certified Birth Doula
---
Doula Training
DONA International-Approved Workshop, January 2000
Childbirth International, March 2017
Type of practice: Solo practice
Clients per month: 1 to 3
Attends hospital births? All Hospitals
I am approved at Midtown to support clients in the OR during cesarean birth. • I have experience locally at Vanderbilt, Midtown, Centennial, Blanchfield, NorthCrest, Summit, TriStar Hendersonville, Sumner Regional, Williamson Medical, St Thomas Rutherford, and others.
Attends birth center births? All Birth Centers
• I love to attend births at Baby+Co/Vanderbilt Birth Center!
Attends home births? Some Home Births
• Planned home births with the care of a Midwife are a pleasure. However, I do not attend planned unassisted births / freebirths. •• I have both an inflatable CUB birth stool and a Kaya Birthing Stool available for rent for home births (free for my clients).
---
Special Services Offered
Acupressure
Aromatherapy
Childbirth education services
Military families support
Prenatal & postpartum fitness services
Satellite doula (for remote and rural clients)
TENS units rental
Virtual and remote doula support
---
Additional Credentials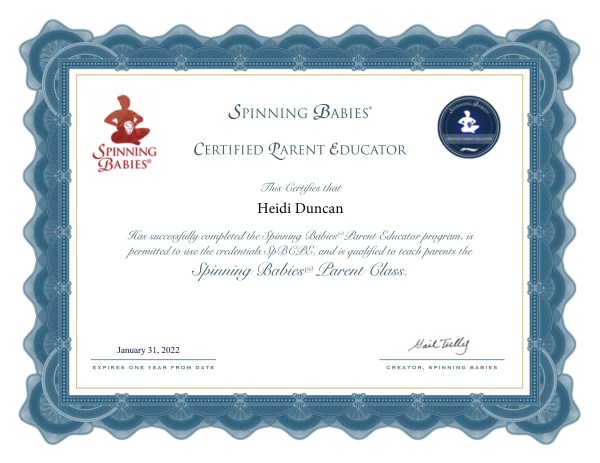 ---
Relevant volunteer or advocacy work
ICAN Nashville Professional Member. • Nashville Birth Network professional member. • HEART Birth Business Network Middle TN region facilitator 2015-2017. • Founder and Admin of Clarksville Birth Community 2011-2017.
---
Fee Details
Hello! I'm a Birth Doula, Childbirth Educator, Evidence Based Birth® Instructor, Certified Body Ready Method® Pro and Spinning Babies® Certified Parent Educator who has been passionately supporting families during pregnancy and birth since 2001. I'd love the opportunity to meet you via video chat to share how I can help you have a better birth! • Contact me to *confirm* my availability for your due date. • My service includes 3 prenatal visits, unlimited hours of labor and birth support, 1 follow-up visit, and MUCH more (details listed on my website). • Virtual-only support available nationwide • In-person support available in Middle TN (Flexible fee pricing option is available to everyone.) • Save up to 15% with the °Everything Bundle° including Birth Doula service + privately taught comprehensive birth class from Evidence Based Birth® + the Spinning Babies® Parent Class to prepare your body for labor.
Service Area
Nashville, TN
Service range 40 miles
I travel most of the I-24 and I-65 corridor from the TN/KY line down to 30 min south of Nashville, up to 1.25 hours from 37035.