Rachel Mans
Rachel Mans, Doula
Maryville, IL
Service range 40 miles

6189724550

https://www.thenaturalbirthsite.com/
---
Birth Doula Experience
6 years and 102 births attended
---
Birth Doula Certifications
Birth Arts International - Certified Birth Doula
---
Doula Training
Birth Arts International, May 2018
Type of practice: Solo practice
Clients per month: 0 to 2
Attends hospital births? Some Hospitals
I will work with Dr. Gosser on occasion and may make an exception for a couple other care providers.
Attends birth center births? All Birth Centers
Attends home births? Any Home Birth
I love home births and trusting Mom's instincts!
---
College Education
AA/AS
BA/BS
---
Special Services Offered
Aromatherapy
Childbirth education services
First Aid and CPR
Military families support
Miscarriage support
Pelvic floor health education & support
Pregnancy, birth and/or newborn photography
Reduced rates for women considering adoption
Sibling support (for your older children at the birth)
Surrogates and intended parents
Vaginal steam/peristeam services
---
Additional Credentials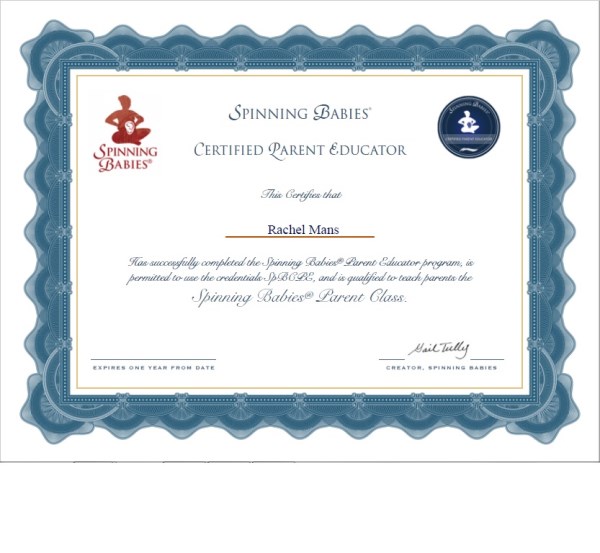 ---
Relevant volunteer or advocacy work
*Member of Doulas of Greater St. Louis, a group for professional doulas. *Administrator with the Christian Birth Workers of St. Louis FB group.
Fee Details
Package INCLUDES my comprehensive, online birth education class, an herbal perinatal package, 2 prenatal visits, the birthing time, a postpartum visit, and 24/7 contact with me. I am a **Spinning Babies® Certified Parent Educator,** Spinning Babies education is included with my doula services, AND I offer that class separate from my doula services. Reach out for more info :)
Service Area
Maryville, IL
Service range 40 miles