Lynn Converse
Springfield, VA
Service range 30 miles

2027706812
---
Birth Doula Experience
10 years and 650 births attended
---
Doula Training
Birth Arts International, December 2022
Type of practice: Partnership with 2 or more doulas
Clients per month: 3 to 4
Attends hospital births? All Hospitals
The first births I attended were with midwives delivering in the hospital setting. It is what feels right to me. Since then I have attended births at most of the hospitals in the DMV area and am able to help couples and single moms navigate the medical expectations of said hospitals. I support a mother's choice for an all natural labor as well as a medicated labor. I have witnessed birth scenarios that have changed quickly and have been grateful for the quick reactions of the medical staff. The mainstream of births are in a hospital setting, as a doula I feel I can help moms plan and advocate for themselves for the birth they envision.
Attends birth center births? Some Birth Centers
I have attended one birth at a birth center.
Attends home births? No Home Births
Yes, as a friend.
---
---
Special Services Offered
Acupressure
Aromatherapy
First Aid and CPR
LGBTQIA+ Support
Military families support
Parenting consulting
Photography - Birth
Reflexology
Satellite doula (for remote and rural clients)
TENS units rental
Virtual and remote doula support
---
Training Documentation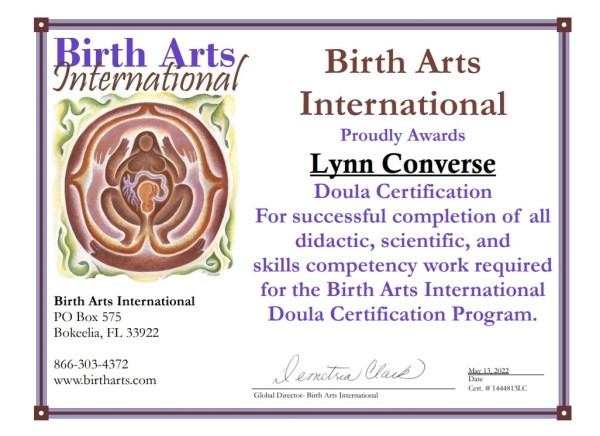 ---
---
Service Area
Springfield, VA
Service range 30 miles